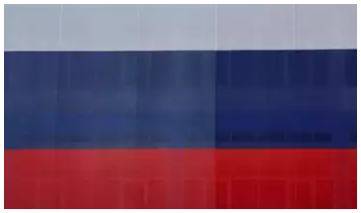 A court in Russia has convicted a Russian man of treason and sentenced him to 12 1/2 years in jail for sending missile components to the United States at the behest of the US intelligence services, Russian news agencies reported on Friday.

The Federal Security Service (FSB) had named the man as Sergei Kabanov who it is said had smuggled components via Latvia to a US firm based in Alabama which it said was under the control of the US Defense Department, the news agencies said.

Kabanov, who will serve out his sentence in a maximum-security prison colony after being convicted by a court in the city of Tver, had smuggled parts used in Russian air defence missile systems and in radar-based weapons systems, it said.

Surveillance footage released via the TASS news agency showed the moment of Kabanov's arrest by FSB operatives. It showed him and another man moving a small wooden crate from one car to another.

TASS also released footage of the moment he was sentenced in court and showed shipping documents and an invoice which the FSB used as evidence in the case against Kabanov.