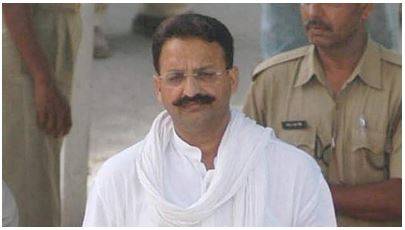 Gangster Mukhtar Ansari has as many as 49 criminal cases against him.

UP gangster Mukhtar Ansari has been convicted in the Awadhesh Rai murder case dating back to 1991. Congress leader and brother of former MLA Ajay Rai, Awadhesh Rai, was shot dead outside Ajay Rai's house in Varanasi. In the case, Ajay Rai had named Mukhtar Ansari, Bhim Singh and former MLA Abdul Kalim, in the FIR. Mukhtar Ansari is a dreaded gangster-turned-politician in the UP -- he has been an MLA for five consecutive terms from the Mau Sadar assembly seat. He did not contest the 2022 Uttar Pradesh Assembly election and his seat was won by his son Abbas Ansari from the Suheldev Bharatiya Samaj Party.

'Mukhtar has been convicted in the Awadhesh Rai murder case of 1991. The court will pronounce its judgment later in the day,' a lawyer told reporters in Varanasi.

Reacting to the development, Ajay Rai said, 'This is the end of our many years of waiting. I, my parents, Awadhesh's daughter and the whole family kept patience... Governments came and went and Mukhtar strengthened himself.

'But we did not give up. Because of our lawyers' efforts, today the court has found Mukhtar guilty in the murder case of my brother,' Rai added.

In May this year, Mukhtar Ansari was aquitted in a 2009 attempt to murder case. Mukhtar Ansari was in jail for several years as he was the accused in several other cases.