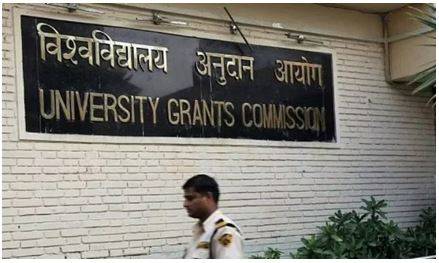 New Delhi: The University Grants Commission (UGC) has decided to set up a committee that will periodically assess faculty appointments and the awarding of PhDs at higher education institutions (HEIs), in a bid to check the violation of regulations.

UGC chairperson M. Jagadesh Kumar told ThePrint over the phone Wednesday that the committee — comprising top academics — would "meet at regular intervals, select a few institutions, collect information regarding faculty appointments and the award of PhD degrees".

He added that the committee would verify documents to ascertain whether processes were in conformity with UGC regulations, and recommend appropriate action in case of violations.

The UGC made this decision at its 568th meeting on 24 April. According to Kumar, it was noted in the meeting that there have been instances of the appointment norms being violated over the years, with regulatory bodies receiving several complaints.

For instance, last month, the All India Council for Technical Education (AICTE) — the apex advisory body for technical education in India — reportedly issued a notice to all technical educational institutions in Tamil Nadu to strictly follow the reservation norms in faculty appointments. This came after the National Commission for Backward Classes sought a detailed report from all technical HEIs, according to media reports.

As of now, faculty appointments at HEIs and the awarding of PhDs are governed by two sets of regulations: the UGC Regulations on Minimum Qualifications for Appointment of Teachers and Other Academic Staff in Universities and Colleges and Measures for the Maintenance of Standards in Higher Education, 2018; and the UGC (Minimum Standards and Procedures for Award of PhD Degree) Regulations, 2022.