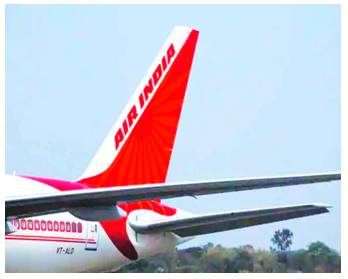 If all goes well, the debt-ridden Air India could have a new owner by December end.

The Union Government has finally found bidders for the sought-after Air India disinvestment after Tata Sons and SpiceJet promoter Ajay Singh submitted their financial bids to the transaction adviser on Wednesday as the process now moves to its concluding stage. The new owner will be entitled complete stake in Air India and Air India Express and a 50 per cent stake in the ground handling capacity of the Air India SATS Airport Services (AISATS). Besides, as per Air India's Expression of Interest shared in January, out of the airline's total debt of Rs 60,074 crore as on March 2019, the bidder would be required to absorb the "signing debt" of Rs 23,286.5 crore. The rest would be transferred to Air India Assets Holding Ltd, a special purpose arrangement. Tata Sons had in 2001 expressed their interest in acquiring the Indian Airlines which JRD Tata had founded in 1932 as Tata Airlines. The proposal was not received well by the Government back then. But times have changed and the Government now views Tata as the frontrunner in the disinvestment bid which was delayed due to the pandemic. Therefore, Union Aviation Minister Jyotiraditya Scindia had made it clear that September 15, 2021 would be the last day for submitting the bid and would not be changed.

The Government's previous attempt at the bidding failed badly in 2018 after not even a single bid was received for the airline. It had offered 76 per cent stake but higher crude oil prices, insane debt and, of course, the "involvement of the Centre" were some of the reasons the bid failed. Now after having tweaked the offer, it has managed to attract two bidders. Disinvestment is just a safer alternative to the word privatisation, and the Government's promise to "facilitate air travel even for a person wearing hawai chappal (slippers)" seems arguable under this umbrella. Also, Air India has not only been a commercial air travel facility but also holds strategic importance to India. During the COVID-19 pandemic, when Indian citizens were stranded in different parts of the world, only Air India was in operation and evacuated thousands of Indian and foreign nationals. Air India would not remain the same once the private players get hold of it. Air travel can no longer be viewed as a luxury but a common amenity that is intrinsically part of our day-to-day connectivity as the last-mile auto or rickshaw trip.