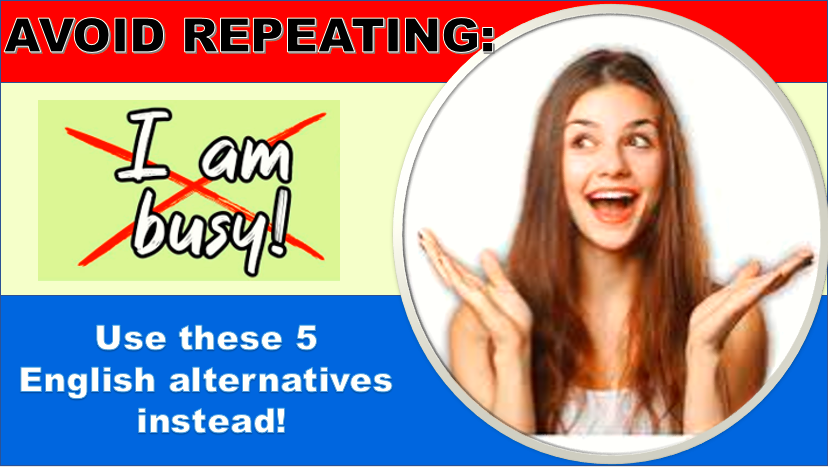 11. I'm overworked.
👉 I think I am overworking myself. I think I need some time off.

12. I'm overstretched/overloaded.
👉 Last year I totally overstretched myself so this year I am trying to prioritise my key tasks.

13. I'm snowed under!
👉 This winter I've been snowed under...and it hasn't even snowed.

14 My diary is full.
👉 My diary is full this month. I wonder if I could squeeze you in next month?

15. I have other priorities.
👉 I have other priorities at the moment, but I expect things to calm down next month.