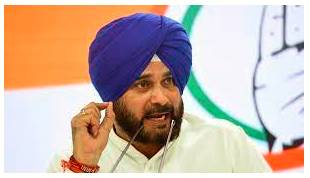 Navjot Singh Sidhu's appointment as Punjab Congress president, overcoming trenchant opposition from CM Amarinder Singh, suggests a new, interesting and not entirely risk-free line of thinking in Congress high command. In recent months, a number of aggressive and voluble netas have been elevated as PCC presidents. They have little factional clout and often don't boast of a long Congress career. Nana Patole in Maharashtra, K Sudhakaran in Kerala, and Revanth Reddy in Telangana are the other choices in the Sidhu mould. With even state elections turning increasingly presidential, Congress appears to be calculating that mercurial netas are more likely to fire up both cadres and voters, rather than consensus candidates.

Other Congress netas content to bide their time under the ageing Amarinder's shadow have been pipped by Sidhu, who joined the party only in 2017. Sidhu quit Amarinder's cabinet after disagreements and continued levelling criticism at the CM even as he built bridges with the Nehru-Gandhis by turning himself into a national election campaigner. With Amarinder's governance narrative facing questions in Punjab, Congress appears to be hedging its bets. But it's also a risky hedge. Angering a powerful CM so close to polls may have consequences that Sidhu's high-voltage rhetoric may not be able to nullify.

Like Sidhu, Patole defected from BJP in 2018, and was quickly noticed by cadres. His recent statements have given Congress much needed visibility in the Maha Vikas Aghadi where Sharad Pawar and Uddhav Thackeray dominate proceedings. Kerala's Congress unit is banking for revival on Sudhakaran, hardened by over four decades of internecine strife with CPM in Kannur's violent political arena. Karnataka Congress chief DK Shivakumar too is a strongman who doesn't hold back his chief ministerial ambitions. Perhaps, the Congress high command is signalling that it wants to see more ambition, aggression and hunger for power from apparatchiks. Punjab will show first whether the risk-reward equation works for Congress. There's also a larger irony: No ambitious Congress leader who's not a Nehru-Gandhi can aspire for the party's top national post.